Eyebrows play a huge role in shaping your face and impacting how it looks. Brow care and defining them properly are crucial and Nanobrow Eyebrow Makeup Kit is a great option for every woman who wishes to have perfect, expressive yet natural eyebrows.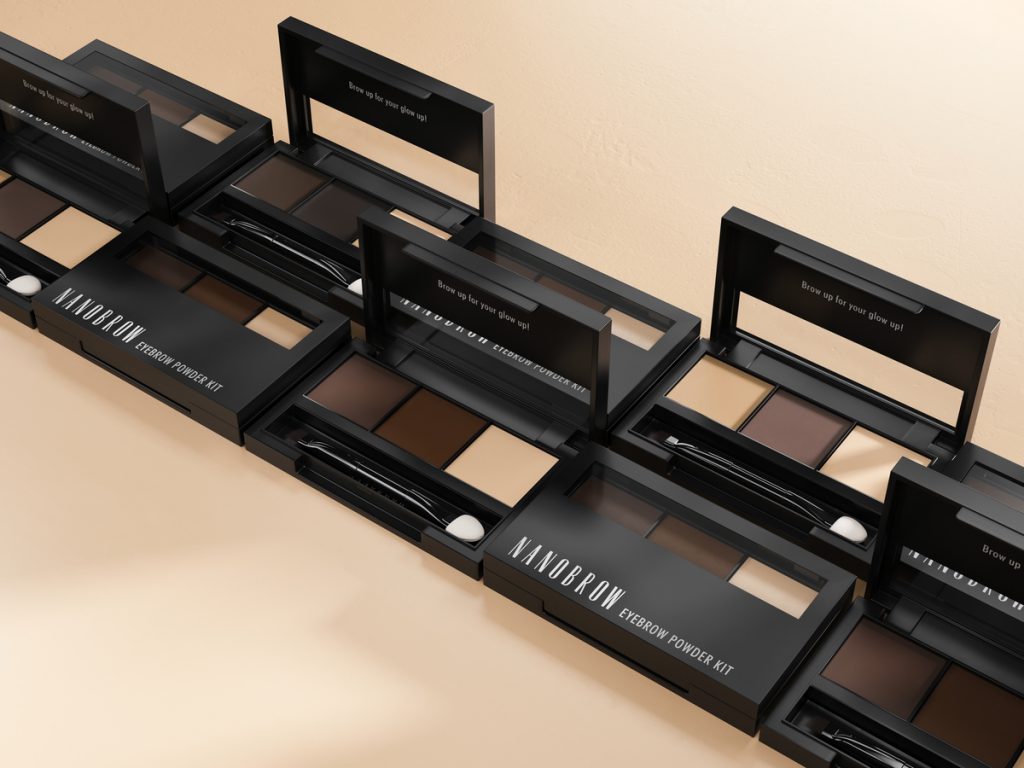 What makes Nanobrow Eyebrow Makeup Kit with using?
Nanobrow is a brand famous for the production of cosmetics for brow care and styling. The powder and highlighter palette enjoys enduring popularity among women all over the world. Nanobrow Eyebrow Makeup Kit:
✔ ensures a natural effect so your makeup never looks fake
✔ is easy to apply so even total beginners will manage the application
✔ the Nanobrow powders are very long-wear and survive all day long in flawless condition
✔ no need for touch-ups for several hours
✔ the kit is safe for sensitive skin and doesn't cause irritation
What does Nanobrow Eyebrow Makeup Kit include?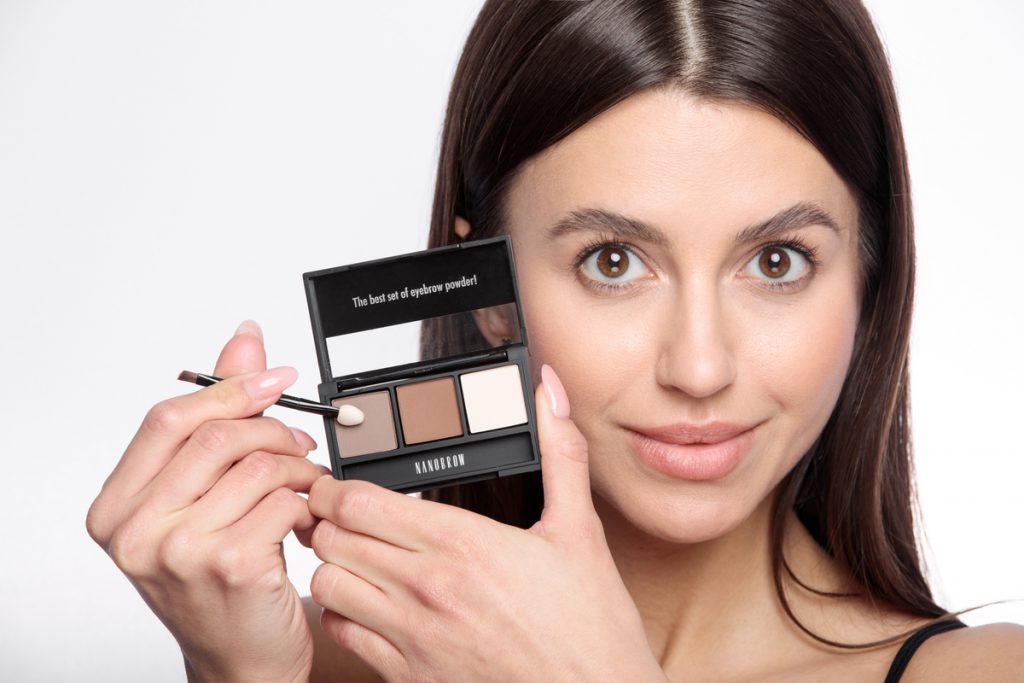 This unique brow makeup set includes two soft, smooth powders in natural colours that suit every consumer and a silky, satin highlighter which lifts eyebrows optically, completing your eyebrow look perfectly. Both the powders and a highlighter can be combined, mixed and blended together in order to create spectacular makeup for any occasion. The kit is also equipped with a handy double-sided applicator in which one side is for powder application and the other for highlighter application.
How to style eyebrows with Nanobrow Eyebrow Makeup Kit?
Your makeup is guaranteed to look fabulous with Nanobrow Eyebrow Makeup Kit! See how to add some colour to your arches step by step:
1. Prepare your eyebrows – before the application, prepare your eyebrows. Remove any makeup residue with an oil-free cosmetic (i.e. Nanobrow Micellar Makeup Remover) and brush through your hairs with a spoolie.
2. Choose the right shade – go for a colour that is a tone darker than your hair. This way, the end result will look natural. If you're not sure which colour to use, choose the one that is most similar to your eyebrows.
3. Apply the powder – apply the powder, using the handy applicator. Start from the inner edges. Use a lighter shade at the fronts and finish off with a darker one for an ombre effect.
4. Even out the colour – mask any gaps and patches. Make sure you covered your eyebrows evenly and that their density is increased gently.
5. Add highlighter – grab the silky-smooth highlighter and apply it just below the brow bones for a brow lift effect.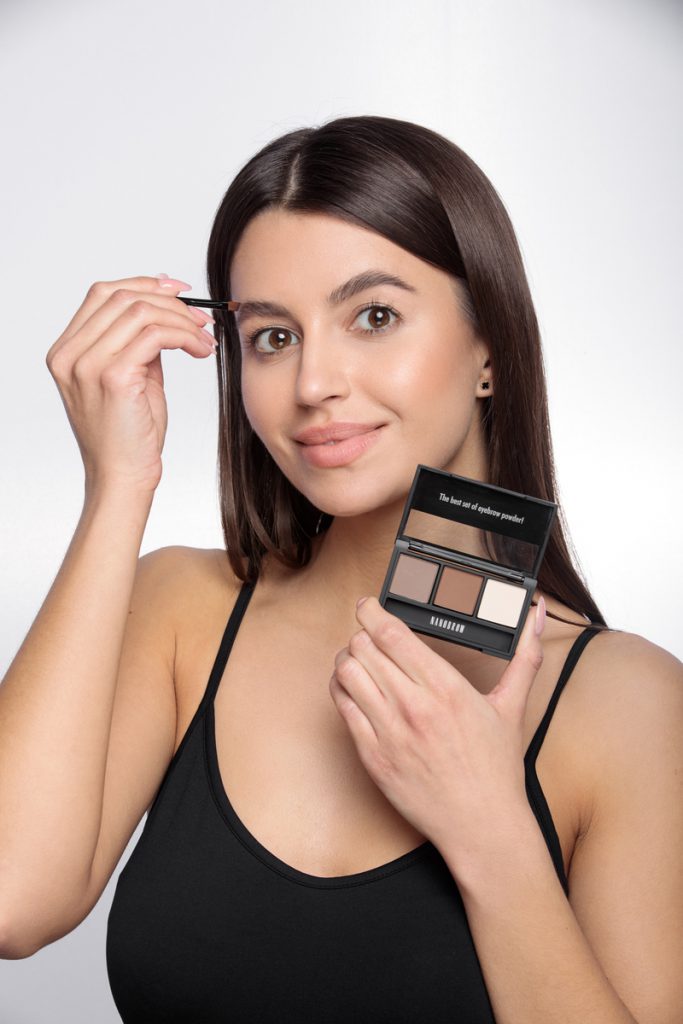 Natural effect in brow makeup with Nanobrow Eyebrow Makeup Kit
This special powder and highlighter palette contains all the necessary elements you need for spectacular brow makeup. Nanobrow Eyebrow Makeup Kit sculpts, adds colour and enhances the beauty of your eyebrows in a flash. The Nanobrow makeup set ensures the desired look and shading with maximum precision!
Order Nanobrow Eyebrow Makeup Kit at www.nanobrow.us or go shopping in your favourite drugstores and perfumeries as you don't have to purchase it online only. Go for beautiful eyebrows with Nanobrow Eyebrow Makeup Kit!