Miracle Sculpting Sponge is a new gadget for foundation application, which every girl who cares about her appearance, will like. The sponge is a creation of Real Techniques, brand specialised in manufacturing of make-up accessories.
Real Techniques has in its offer four types of sponges. They all have different sizes, shapes and colours. What is more, they are made of soft material, fully safe for skin of face. Narrow edges and large flat surfaces of the sponges make application of make-up, on every part of the face, much easier. Thanks to Miracle Sculpting Sponge, make-up looks stunning and natural. Sponges are great for adjustments of our beauty faux pas. If mascara messed the skin of the eyelid or eye shadow fall on the cheeks, use gadget such as the one from Real Techniques. On the edge of sponge place foundation the apply on the area that needs fixing.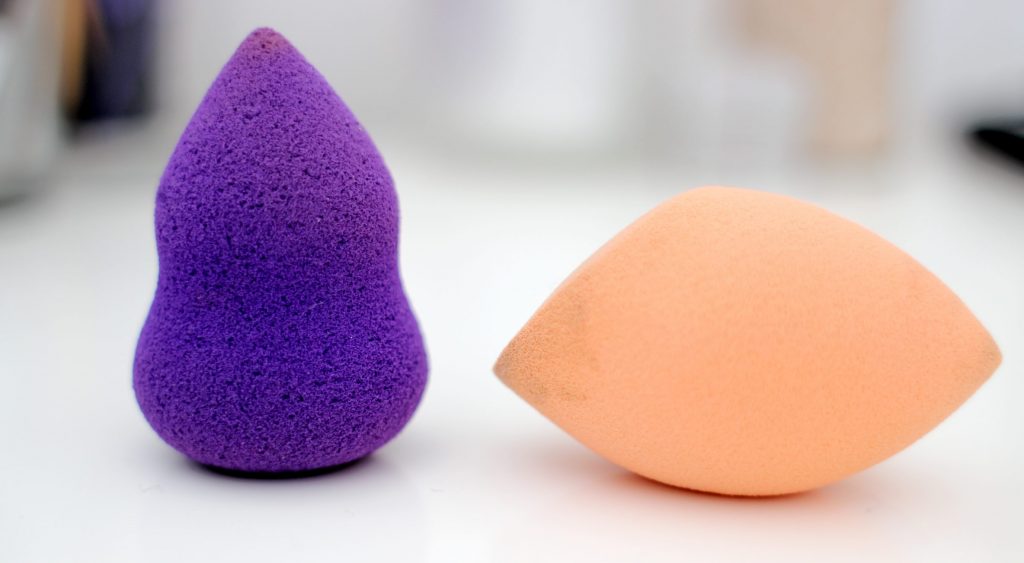 How should you use Miracle Sculpting Sponge? Use it the same way as flat foundation brushes. Stamp face with the sponge, then tap the cosmetic in. After every application Miracle Sculpting Sponge should be washed, disinfected and dried. Store the sponge in airtight packaging and away from source of humidity and light. By taking care of the gadget from Real Techniques, you will prevent proliferating of bacteria and germs.
Real Techniques has four types of Miracle Sculpting Sponge. Orange sponges are for foundation. It covers skin with even layer of the cosmetic. Thanks to narrow edges you will easily reach such areas on face as eye corners, skin near nose and ears. Dark violet Miracle Sculpting Sponge is necessary for all the adjustments. With its help you can remove lipstick that accidentally went over the lips edges. Sponge in colour of dark pink will provide face with colour and three-dimensional look. It is because this gadget is for application of highlighter or blusher. You can use it for face contouring. Miracle Sculpting Sponge in shape of diamond and in black and white colours will ensure the final touch to the make-up.