The Body Shop prepared special set of face masks, just for vegans. Cosmetics contain natural ingredients, which in a complex way take care of skin. They will make you feel beautiful and attractive. Check how new products from The Body Shop work.
In The Body Shop face mask you can find natural, 100% vegan and vegetarian and at the same time very original ingredients. The main characteristic of those cosmetics is that for their production wasn't used any parabens, paraffin, silicones or mineral oils. That is why those products are so often purchased by women. The Body Shop face masks are recommended for everyone who wants to have healthier and well taken care of skin. And what ingredients will help with that? Bamboo charcoal proven to draw out impurities from the skin. Rose water extract for moisture of skin and calm of irritations. Face mask with Ethiopian honey nourishes and makes skin radiant. Exfoliating properties has cosmetic with Chinese ginseng and rice. However, antioxidant properties are characteristic for face mask with acai berries.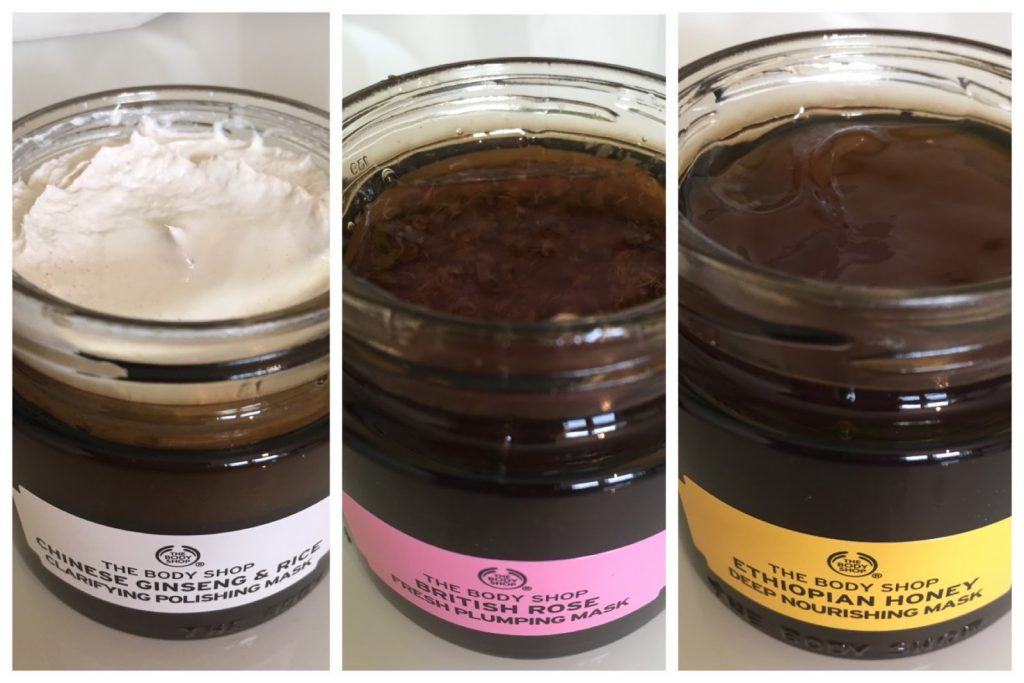 All face masks from The Body Shop have 350 ml/12.32 oz. jars. They are protected against sun radiation by the dark glass of the packaging. Products have consistency of mousse and gel. How should they be applied? Truly important element is cleanse and nourishment of face with peeling. Exfoliation will improve absorption of ingredients contained in the mask and smoother skin surface. Small amount of cosmetic warm up in hands then apply on face. Massage will boost blood circulation and make skin more firm.
Beside vegetable extracts, bamboo charcoal and honey, The Body Shop face masks consist of also vegetable oils, Shea butter and diversity of moisturising ingredients. Some of them fulfil role of emollients or substances responsible for right scalp pH. They provide smoother, softness and calm. The pleasure of use is provided by the creamy and light consistency as well as easy application.