Hand cream is a relief for dry, parched, and irritated hands. It not only moisturizes but also ensures a pretty appearance of the hands. We expect good hand cream to work fast and provide instant regeneration and soothing effect. It is also important if it protects the skin against dryness and irritation in the future. Is there a cream to meet all those requirements? How to choose a good hand cream? Check out which ingredients in hand creams are best for parched hands.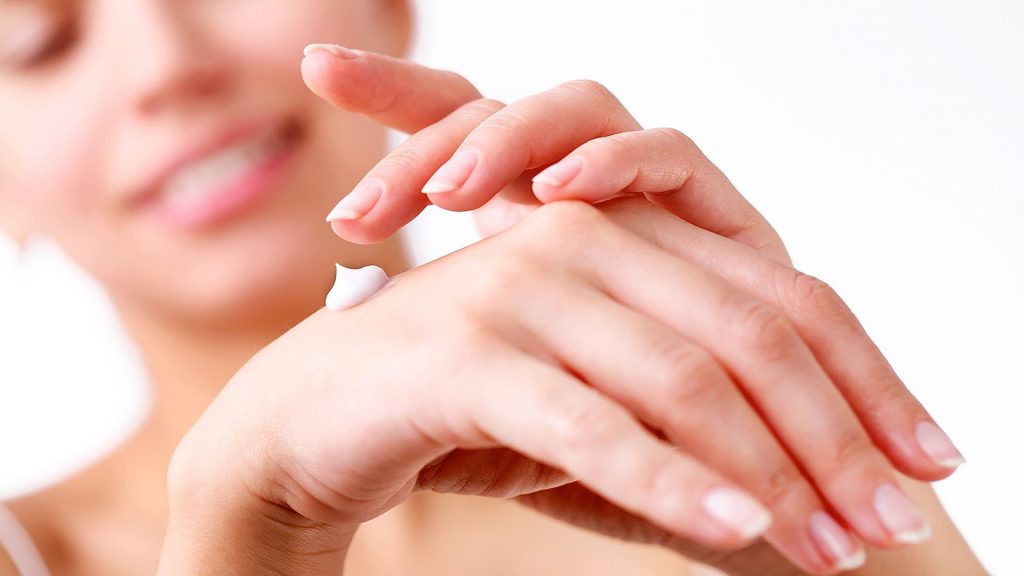 When our hands have frequent contact with soap, water, or antibacterial liquid, hand cream becomes one of the most important cosmetics. It not only prevents dryness but also brings relief to irritated skin.
Good hand cream – what should be in its composition?
The substances that you should look for in hand cream are mainly:
natural oils and plant-based butter – calm irritated skin, deliver nutrients, regenerate, and protected against future irritations. Hand creams usually have protective and nourishing properties due to the content of shea butter, cocoa butter, sweet almond oil, and avocado oil;
vitamins, mostly A and E – those neutralize free radicals, nourish, and support epidermis regeneration. It's worth mentioning that vitamins are contained in natural oils so even if those are delivered in the cream you will find it in INCI as oil or butter and you can be sure that this hand cream contains vitamins;
plant-based glycerin – a natural substance with moisturizing properties. Most hand creams have its action based on glycerin properties because it creates a protective layer on the skin and doesn't allow water particles to evaporate so protects against TEWL and dryness;
urea right next to glycerin is another ingredient with strong moisturizing action;
allantoin and panthenol – the ingredients that are invaluable in hand care, calm irritations, soothe, and prevent skin redness, efficiently speeds up epidermis regeneration.
Hand cream with paraffin
Paraffin is a common ingredient for creams. Many people believe that it is not suitable for the skin. It works similarly to silicones so it creates an occlusive layer on the skin, i.e. prevents damage. Paraffin makes the skin of hands well protected against harmful impact of external factors and detergents. This type of barrier is created by paraffin to protect the epidermis against dryness and irritation. However, paraffin has one flaw, it has no conditioning properties. You can – or even should – use paraffin hand cream interchangeably with hand cream with natural oils.
The best hand cream – how to choose it?
The composition of the cream makes for the half of the success but equally important is for it to leave no greasy layer and whether after the application of it, you can just get back to your daily routine without the discomfort. There are people who honestly dislike the feeling of creamed hands, but most people claim that they need to feel the cream on their hands because only then they have a sense like they are being protected.
Good hand cream should:
moisturize and smooth out,
condition nails and cuticles,
take care of hands,
speed up the regeneration of damaged epidermis,
have a nice fragrance,
be relatively affordable and efficient.
The best hand cream – the review
Hand cream with shea butter
Shea butter is one of the most precious ingredients in cosmetology. It deeply conditions, nourishes and moisturizes the skin while providing an almost instant calming effect and perfectly regenerating and protecting. Are you having trouble finding the right cream with shea butter? Buy pure unrefined shea butter! It's a universal product and works great for daily use for sensitive skin of face, body, feet, hair. Apart from shea butter, it is great when in the composition are natural oils and ingredients such as marula oil, oats, neroli, lemon, and aloe extracts.
It's worth knowing!
When it comes to dehydrated, parched, and cracked skin of hands, you should go fo hand creams free from water but with more full-bodied formula. It's a special task kind of cosmetic. It provides relief to hands that are dehydrated and that require immediate regeneration, moisture, and nourishment. This type of cream is best to use as a special mask and apply thick layer of it to leave overnight to absorb.
Hand cream with urea
Urea is a perfect ingredient for cosmetics, especially for hands and feet. It has intense moisturizing action but also strengthens the protective skin barrier. Among the properties it holds, that is rare for other components, can be enumerated that it makes epidermis better absorb other precious ingredients to the deeper layers of the skin. It makes skin regenerate faster and be better nourished.
Hand cream with vitamin A
If you look for a hand cream that can provide fast regeneration to irritated skin, you should turn your attention towards vitamin A. Retinol is a marvelous rejuvenation elixir and it indicates moisturizing, smoothing out, and regenerative action. Vitamin A is a perfect choice for mature skin because it also brightens hyperpigmentations and improves skin suppleness.