Elegant eyelashes can really turn the look around. Nay, they correct shape of eyes, and the face gains an entirely new appearance. Let's see how should you apply mascara to thicken eyelashes as well as make them longer and denser.
Dragstores are full of mascaras that can help you achieve your dream eye make-up. If your lashes are short, choose cosmetic with content of special fibres. During application they will stick to eyelashes and make them longer. And how to perform make-up with this cosmetic? Place wand horizontally and start application at the roots of eyelashes. Make a zigzag movement as you move toward the tips of eyelashes; for lower eyelashes use the tip of the wand. When first layer of cosmetic will dry, repeat everything once more.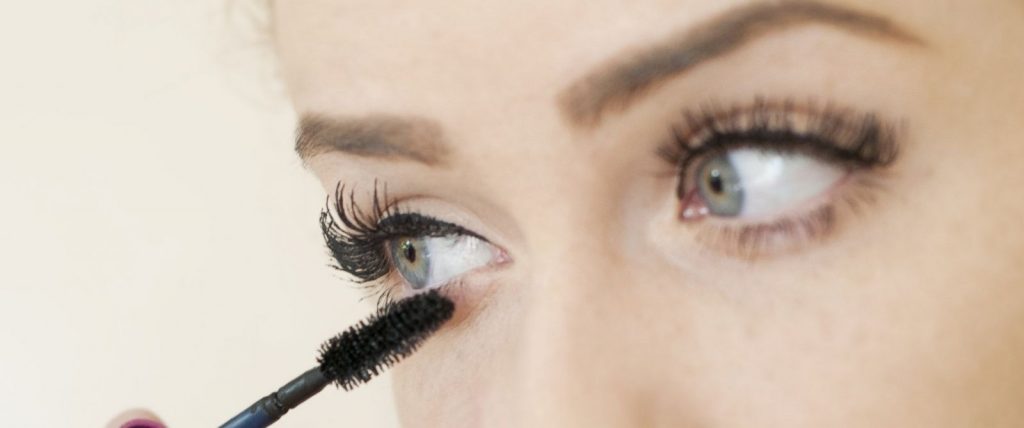 Are your lashes fine and fall out? Do not worry! Fortunately, you can thicken them with use of right cosmetic. Choose thickening mascara, that won't clump lashes or allow unaesthetic lumps. Eye make-up execute the same way as with the short eyelashes. To finish the treatment, comb lashes with small comb – this way you separate them. Before every application, remove excess of mascara of the wand. Use for it a tissue or an old applicator. Once a week wash the wand with cleansing milk or disinfectant.
And how to curl eyelashes? Use curling mascara. Remember that cosmetic needs to well enough preserve curl and "raise" them up, so that eyes seem bigger and prettier. Such effect should last the entire day. During make-up you have to provide your lashes with desirable shape. There is no place or time for any adjustments. While first layer of mascara dries, with clean wand curl lashes even more.
How to take care of mascara? If you care for your cosmetic to beautify your eyes the best way possible and for a long time, you have to take a proper care of it. Remember few things related to usage of the product. Before application do not "pump" the wand, i.e. take out and put back in few times. This way you allow the air on the inside of the packaging. As a result product dries much quicker and after application it flakes. What is more, do not scrape the wand against the edge of the bottle. Dry residues of mascara can get on the inside of the bottle, then mascara can be only thrown away.