More and more women are taking care over a professional eyebrow make-up therefore at drug stores there are lots of cosmetics which make this task easier. One of them is a brow definer Bulletproof Brows from Too Faced. Find out how it's going to change your look.
Too Faced Bulletproof Brows definer is locked in a small round click-top coffret. There's a cap which protects the product from damage. This gadget also separates the cosmetic from the mirror included in the lid. The product also includes a dual-sided applicator: a brush for modelling the hairs and an angled brush for painting the browridge. We can choose between two shades: beige (perfect for blondes) and brown (suited to the complexion and hair colour of brunettes).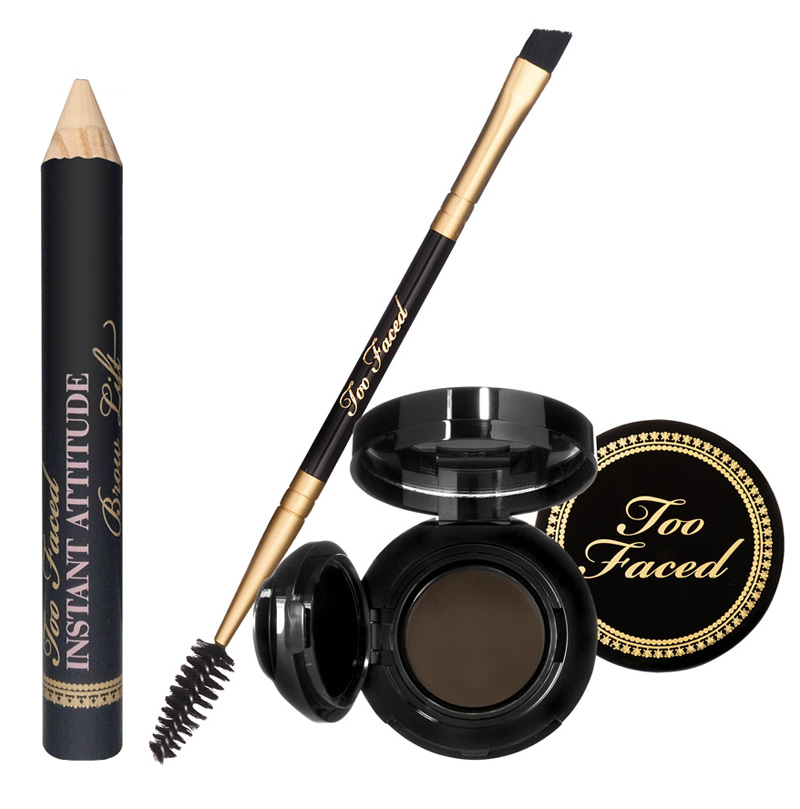 Too Faced Bulletproof Brows has a creamy formula and light texture which makes the application easier. The cosmetic is waterproof, provides natural 24-hours effect. It's smudge-proof, non-brittle and the intensive colour lasts for a really long time. To get a tridimensional effect, use two shades and apply a few layers of the product. What's the application of Too Faced Bulletproof Brows? Brush the brows. Hold the brush vertically and shape the brows in the direction of their growth. Dip the brush in a small amount of the cosmetic. Draw short lines which will imitate the eyebrows. Use a Too Faced Instant Attitude nude pencil or a light concealer and apply it to the skin right below the browridge to make your eyes look bigger.
Too Faced Bulletproof Brows definer contains a few natural ingredients i.e. beeswax, silicon, mica and iron oxide. These substances are responsible for the natural colour, durability of the product and conditioning of the eyebrows. The cosmetic is paraben-free thus it is recommended to people who have sensitive skin around the eyes and wear eyelens.