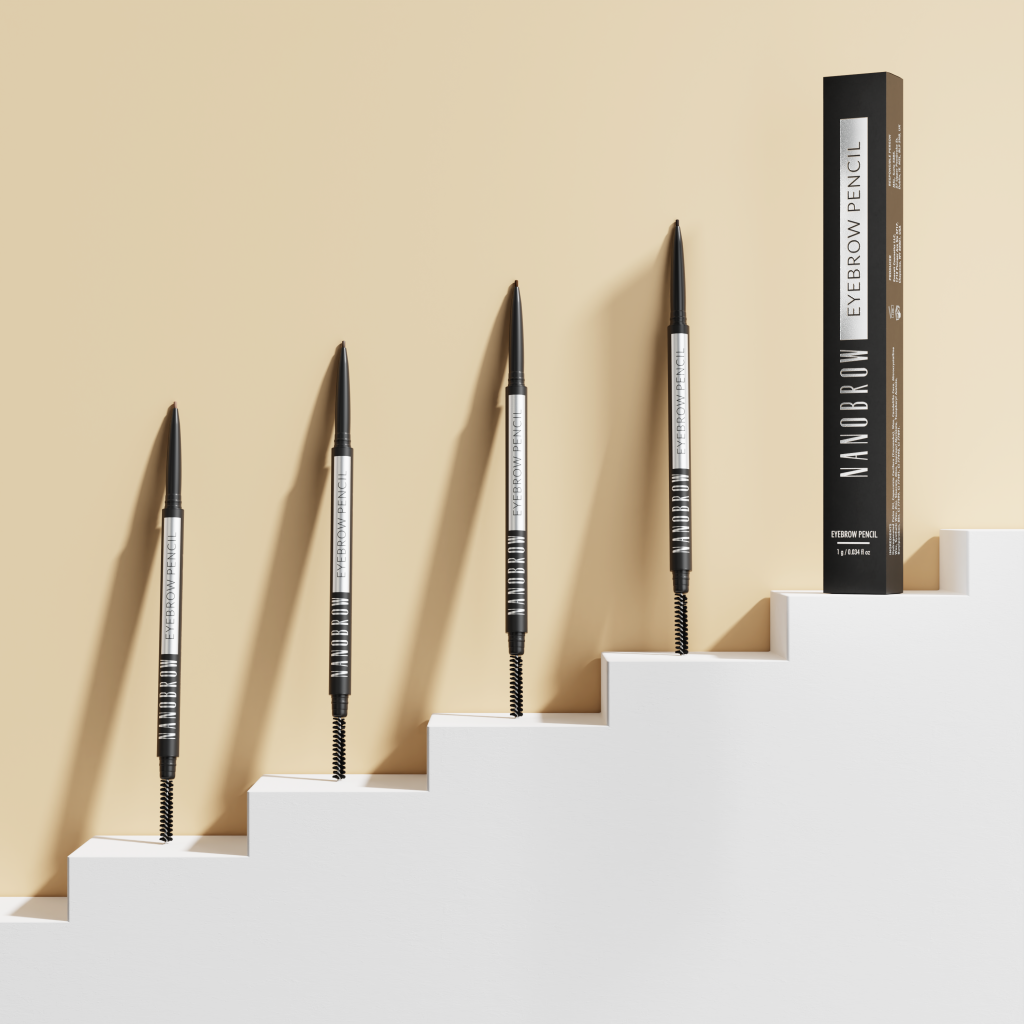 Let us introduce you to the only brow pencil to give you full control during makeup routine and make getting the perfect brow shape easier – Nanobrow Eyebrow Pencil. The game-changing brow pencil from Nanobrow, made for precise yet easy brow makeup, will help you enhance the natural beauty of your brows.
Brow pencil, Nanobrow Eyebrow Pencil – everything you must know about it
The uniquely thin lead tip allows us to precisely outline the brows, draw in individual lines and fill in the brows. The soft pencil combines wax and pigments to ensure easy and quick application. Nanobrow Eyebrow Pencil has a retractable tip and a spoolie on the other end to comb through brows and remove excess product for a more subtle effect. You don't need a sharpener – the mechanical pencil refill doesn't need sharpening. Because the Nanobrow pencil is waterproof, it never smudges or fades but ensures flawless makeup for the whole day. The formula contains botanical waxes which have moisturizing and shine-boosting effects, keeping the brows healthy.
Nanobrow Eyebrow Pencil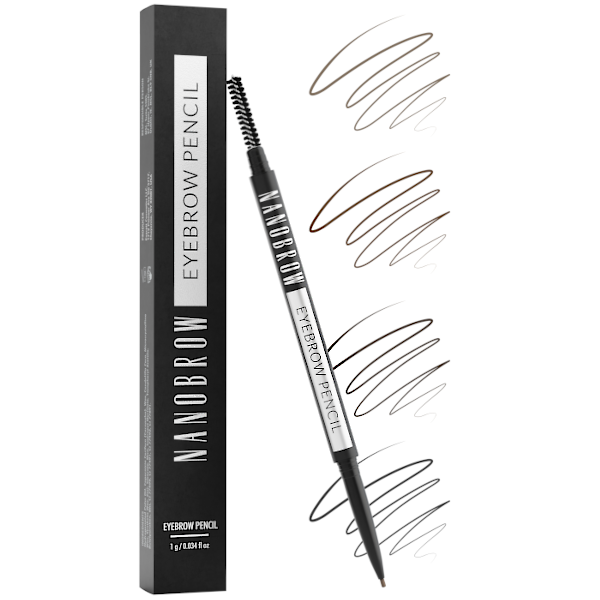 Product available in colors:
You can use the Nanobrow Eyebrow Pencil for creating a soft shading effect, filling in the brows precisely and thickening them thanks to drawing thin hair-like lines. The pencil is delicate and applies easily. Thanks to the versatile shades going with all beauty types, you'll get natural results for sure. Strong pigments and soft texture enable us to build the color intensity according to preferences. Nanobrow Eyebrow Pencil is good both for day makeup and special occasions. The product's suitable for sensitive skin.
Do your brows the way you like and create dream arches with NANOBROW!
What does the Nanobrow Eyebrow Pencil do?
Draws thin lines that mimic eyebrow hair.
Colors the brow arches.
Creates precise strokes.
Ensures brows are symmetric.
Makes brows appear thicker and fluffier.
How to define the brows using this pencil?
Start by brushing through brows with the built-in spoolie to see their shape and the areas that need filling in. First define the lower eyebrow line. Try to follow the natural direction of hair growth. This will allow you to get full unexaggerated brows that bring out your facial features. Use quick strokes to fill in the brows. Remember that the start of the brow should be slightly lighter to achieve a smooth transition and avoid an over-the-top look. The tail of the brows should be sharper and have more pigment. As a finishing touch, you can set the effect using a clear brow gel which will make the look last even longer.
Discover the brow pencil and other brow makeup products at nanobrow.us