La Mer has launched new Soleil de La Mer cosmetics: after-sun lotion, bronzing powder, protective body and face emulsions as well as body and face self-tanner. The creation of all these cosmetics was inspired by the sea and the sun. Their colour as well as texture and casing refer to these two elements which always make us think of holidays.
Two new cosmetics have joined Soleil de La Mer series: The After Sun Enhancer Lotion and The Bronzing Powder. The first product soothes parched skin, cools down and relieves the skin. It extends suntan, smoothens and mositurizes the skin. Its main ingredient is La Mer lime extract – The Miracle Broth TM and Lime Tea Concentrate. The After Sun Enhancer contains natural antioxidants and deeply nourishes the skin.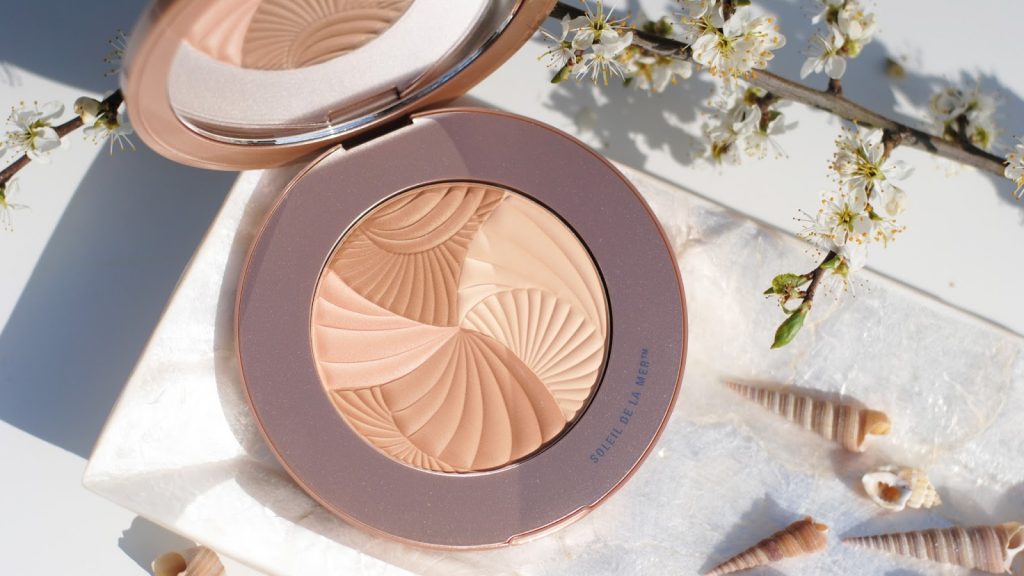 The Bronzing Powder is lightweight thus it's easy to spread it across the face skin. The powder is in a capsule case with a mirror. There are four shades inside: two brown, pink and beige. Blended and applied, they provide the effect of natural-looking tan.
Soleil de La Mer offers also some other cosmetics: The Reparative Face Sun Lotion SPF 30 and The Reparative Body Lotion SPF 30 as well as a sefl-tanner The Face and Body Gradual Tan. The emulsions provide sun protection (SPF 30), moisturize and protect the skin from harmful UV radiation. The self-tanner extends the suntan, provides the skin with nice colour, restores and makes skin look beautiful. It spreads evenly, absorbs quickly and provides long-lasting smoothness.