If you're already bored with traditional hair care cosmetics, try something new. You're surely going to like Lash Bars Shampoo. Check how this marvellous product works and how it is made.
Lush offers numerous shampoo bars. Among them there are cosmetics containing fruit extracts, honey, cocoa butter, avocado oil, lavender and jasmine. Their formula is strongly complex: one such product replaces three bottles of shampoo. The products cleanse the scalp thoroughly, moisturize the hair and give it shine. Thanks to natural ingredients, they provide deep nourishing, make combing and styling easier, protect hair from chemical and physical damage. Use Shampoo Bars whenever you need. Rub your damp strands with the bar and then rub the foam into the scalp. At the end of the treatment, rinse your hair with tepid water thoroughly. Store Shampoo Bars in dry and cool place.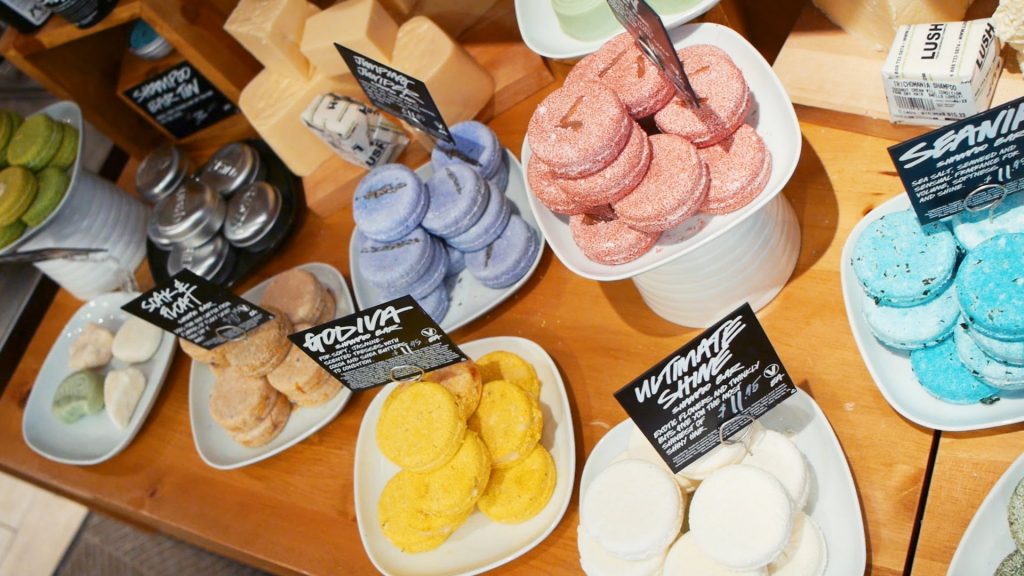 Would you like to know how the shampoo bars are made? Lush cosmetics are produced from natural ingredients: fruit, plant extracts and other nutritional substances (e.g. essential oils, honey). All the products are blended and then mixed in a special machine. Then, the mixture is put into the forming press which forms the shampoo bars. Ready cosmetics are put into boxes and sent to stores.
Among the ingredients of Shampoo Bars there are also substances normally used in traditional cleaning cosmetics i.e. SLS (Sodium Lauryl Sulfate). SLS is an ingredient which is strongly cleansing as well as desiccant. Those who have a sensitive scalp should cut down on Lush products as they may cause irritation.