Sponges for application of foundation are this season hit! Although, they will not replace foundation brushes, with every day they gain more supporters. While choosing the sponge, pay attention to the softness, shape and material its made of.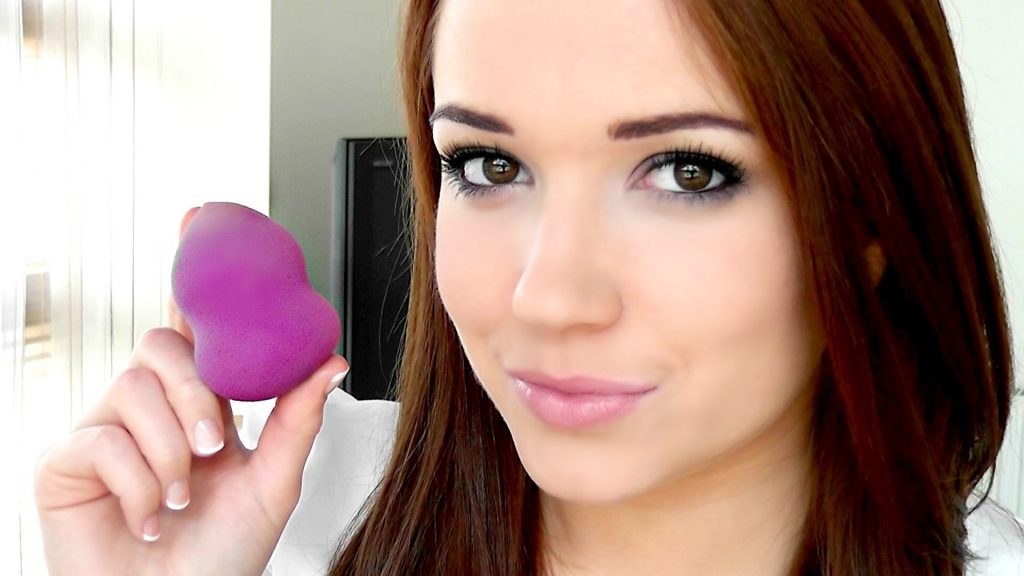 How to use sponge for make-up? So that applicator wouldn't absorb too much of a product, you should wet it with water. Then you will be certain that face will be covered with a thin layer of foundation. The cosmetic is applied on skin in the stamping manner. If sponge has special edges or a tip for inaccessible areas of face, use it. This way you will apply foundation in the corners of the mouth, by the ears as well as inner and outer corners of eyes. If your skin deals with visible imperfections, use spot concealer. Apply it on the discolourations, spider veins or blemishes and then tap in with a sponge. Furthermore, foundation will absorb immediately and match skin complexion and shade of foundation. Remember after application to clean the sponge. The best way to do that is use of make-up remover or water with soap. Rinse all the foam and leave the applicator to dry.
How to preserve make-up? Remember to avoid matte finish, because it makes you look older. Therefore, leave those areas of face which will shine in a natural way. However, powder the centre of the forehead, nose, chin and cheeks. To fix the entire make-up use loose powder. With large, soft brush skim your face; excess of the cosmetic gently apply on temples and jaw. For adjustments you will need pressed powder. Pay attention to whether packaging is supplied with a mirror and a sponge. Thanks to them you can adjust your make-up even outside the home. Quite great solution is purchase of powder with a separate area for applicator. While performing make-up apply the powder or foundation so you can avoid so called, mask effect.