They repair your hair to get you this model-off-duty look. They target a specific hair problem to show you what they can do if you use them even just once. And they can do a lot! It can't be denied, decent keratin hair masks are a cheaper, viable and a surprisingly effective alternative to these often costly in-salon hair treatments.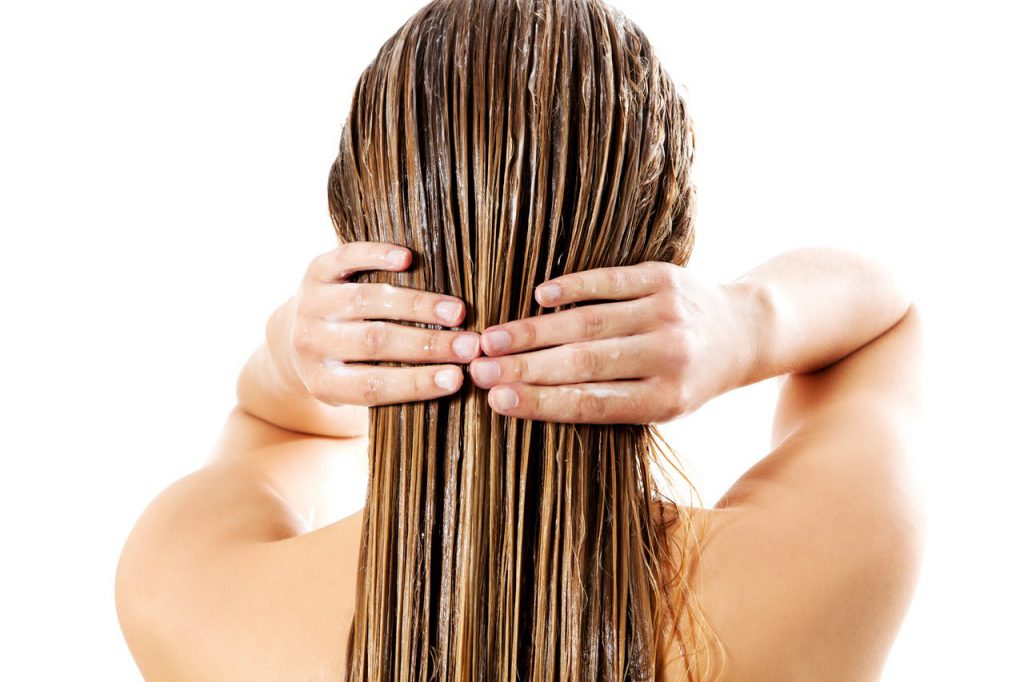 The #stayhome is still on, therefore you're probably eager to make the best use of the extra time you have now at your disposal and do something good to your hair. Home keratin hair treatment? Go for it! But do you know the best keratin hair masks recommended all over the globe? Read on!
Benefits of keratin for hair. Why is keratin so red-hot?
Before we will present you the list of the world's top keratin hair masks, a short explanation first. Have you ever wondered what makes keratin such an important protein in hair care? Obviously, we're not talking about the semi-permanent hair straightening but the deep hair treatment. To cut a long story short, keratin is the best substance that can be used to repair hair and reverse damage. Why exactly keratin has no equal? Because this is the main protein hair is made from. Human hair is built from a multitude of keratin molecules. Therefore, when you see that your hair is getting weaker and duller, this means that the levels of keratin are dropping down, which leads to damage. Simply put, keratin patches up shabby hair.
Benefits of keratin for hair include:
smoother and stronger hair
deep repair along the entire hair length
round-the-clock damage protection
perfect health and impeccably-looking hair
Form of keratin used in a hair mask matters!
Once you decide on treating your strands with a keratin-rich hair mask, you should also check what form of keratin is used in a product. Why does it matter? Because it determines the final effects. To clarify, if you count on achieving best results and repair hair from the inside too, you should look for a hair mask containing hydrolyzed keratin that is proven to have the capabilities of penetrating the hair to reach deeper and fix all types of damage, no matter what hair part it was done to. Furthermore, always check how much keratin there is in a product. If you see this protein placed at the end of the list of ingredients, you shouldn't bother using such a product because it won't give you the effects you count on achieving. It may improve the appearance of the hair, meaning that it may fix the outermost layer of your hair, but it isn't potent enough to repair and reverse damage, especially in the innermost layers of hair.
RANKING
The best and red-hot keratin hair masks
Keratin hair mask Nanoil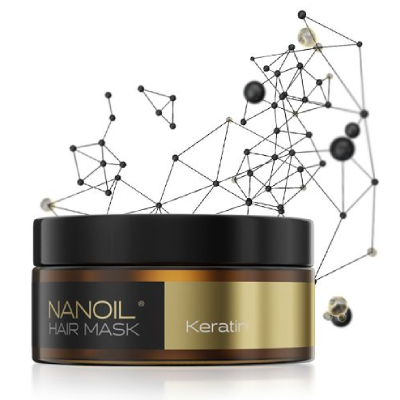 This product gives you a substantial portion of hydrolyzed keratin to restore shine, vibrancy and stunning look to your strands. Together with panthenol, which is another key ingredient in Nanoil Keratin Hair Mask, this essential protein reaches deeper to seek the damage and fix it. Undoubtedly this product is able to give you the effects you're looking for – deep repair and revival of over-processed hair. Although it's destined for home use, Nanoil Keratin Hair Mask produces the salon-worthy results for a really competitive price. Weightless and beautifully-smelling keratin hair mask from Nanoil needs to be applied to the hair just one to boost the shine. Additionally, this product leaves you with hair that is easy to style, preventing at the same time frizz or static. Smooth, healthy and alluring hair – this is what this keratin hair mask is able to give you, providing that you use it on a regular basis, once a week.
Keune Care Keratin Mask
Keratin hair mask offered by Keune Care is a few times more expensive than some of the products listed in this ranking. Actually, it's the most expensive keratin hair mask but it doesn't mean that this product doesn't have its supporters and dedicated fans. This is why Keratin Smooth Mask wins one of the top places in this ranking. Obviously, keratin hair mask from Keune Care wouldn't be so potent if it wasn't for the incredible ingredients it's made from: keratin, pantenol, shea butter and a blend named Quat. One of the main tasks of Keune Care Keratin Smooth Mask is to provide heat protection, which is crucial for keeping hair healthy. To sum up, if your hair is frazzled, dehydrated and unmanageable, you may be happy with the results Keune Care Keratin Smooth Mask produces.
Keratin hair mask Lanza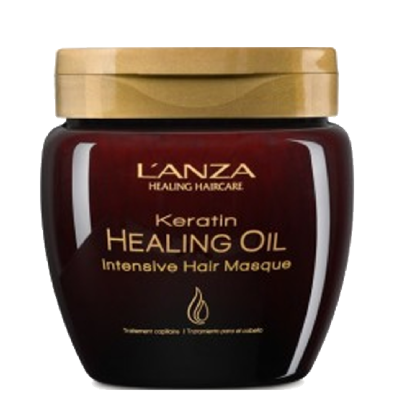 Highly-rated and known all over the world, Lanza keratin hair mask can't be labeled as budget-friendly, at least not for everyone. However, if you decide to give this keratin mask a try, in a fairly small jar you will get a deep hair treatment that works wonders. When used on a regular basis, Lanza Keratin Healing Oil Intensive Hair Masque reverses damage, gradually making hair stronger and resistant to external aggressors. When it comes to the key ingredients, this product offers the one-and-only Phyto IV complex, which is an oil blend containing abyssinian flower, coffee bean, acai fruit and babassu oils. This product seems perfect for dry hair because it delivers moisture and locks it inside the hair. Apart from that, hair becomes resilient and shiny. Lastly, for best effects use Lanza Keratin Healing Oil Intensive Hair Masque with other hair products from this series.
Hair mask Kérastase Résistance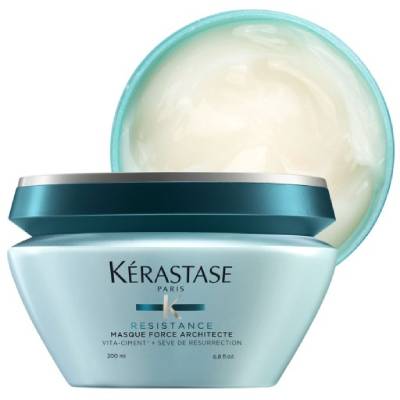 Another costly hair product wielding an incredible power. The thing that makes this keratin hair mask – Kérastase Resistance Therapiste Masque – stand out is the ceramide content. What is ceramide? Waxy lipid molecules that take an active part in repairing hair inner and outer structures. Kérastase Resistance Therapiste Masque enriched with so-called pro-keratin and ceramides is destined for weak and damaged hair with a tendency to split ends. It can't be denied, this deep blue jar offers a substantial portion of nourishment for frazzled and lifeless strand. When used on a regular basis, Kérastase Resistance Therapiste Masque leaves hair better-looking and damage-resistant.
Hair mask Goldwell Kerasilk Control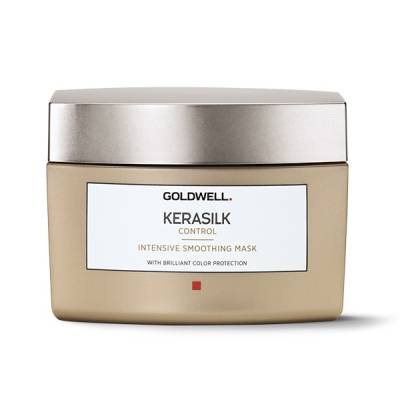 Here is another well-known and widely recognizable hair brand. Even though this keratin hair mask is able to improve strands pretty fast, Goldwell and its Kerasilk Control Intensive Smoothing Mask is not a top-choice of many. Why is that? We put the blame on the high price. However, if your hair is brittle, lifeless, coarse and prone to frizz, this keratin hair mask and the effects it produces may be pretty satisfying. In short, owing to a high concentration of silk molecules combined with keratin, Kerasilk Control Intensive Smoothing Mask targets the most annoying hair problems to leave you with tamed and good-looking strands. Last but not least, you don't need to wait long months to see any difference because this keratin mask makes hair smoother and shiner after just one use.
Hair repair mask L'biotica Keratin
The last product that comes last belongs to the bottom shelf products and is available pretty everywhere. L'biotica, Professional Therapy, Intensive Repair Keratin Mask is popular because it's formulated with hydrolyzed keratin combined with amaranth extract and ceramides. These three ingredients are responsible for turning damaged and dry hair into fuller- and better-looking hair, which is possible to achieve when you keep using this keratin hair mask on a regular basis. The downside, however, is that apart from these three ingredients, this cosmetic also contains not-so-natural substances that may leave the scalp irritated. Additionally, you must be patient to see the effect of nourishment or moisturizing. Still, this hair product is good at preventing split ends and damage.