If you enjoy putting on make-up and together with a friend like to take a selfie of your make-up variations, this article is for you. Check how to apply photographic make-up to make the pictures really cool!
Applying photographic make-up isn't as difficult as you think. If you already know how to use the brush, what shade of foundation suits you and how to apply a concealer – the toughest part is behind you. Now you only have to cover imperfections, contour your face and fix everything with a powder. Begin photographic make-up with thorough face skin cleansing. Use an enzymatic or fine-grained scrub. Coarse-grained scrub won't work here because it would cause hard to cover irritations. After exfoliating the epidermis, apply a moisturizing or mattifying cream as well as eye cream. Give all the cosmetics a few minutes to absorb and apply coloured products.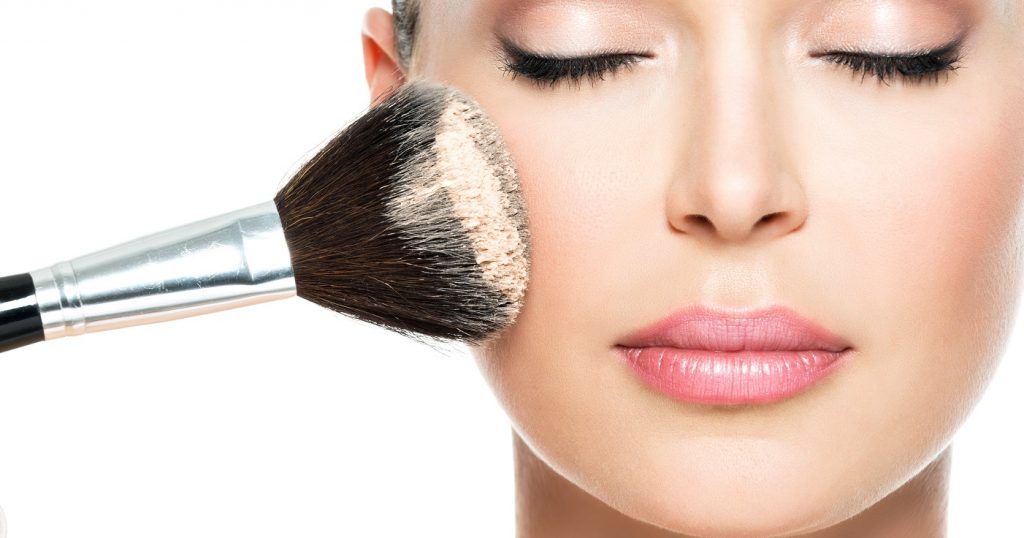 In photographic make-up it is very crucial to choose proper shades of cosmetics. Use the ones that are one or two shades lighter from your skin colour. Firstly, apply the foundation. Apply it to the whole face, starting from nose, chin and forehead. Then, move on to the outer parts of face. Remember to spread the foundation under the lower jaw line and on ear lobes – you will avoid unaesthetic streaks and spots. Cover skin imperfections with the concealer. Apply it under the eyes, in the middle of the forehead and in the corners of the lips. Blend the product with the foundation using a small brush or fingers. Cover your face evenly with a transparent powder. Thanks to this cosmetic your face won't shine and you'll get rid of sebum excess.
It's time for face contouring which is completely different in photographic make-up and the make-up that we apply on a daily basis. Apply a bronzer using big round brush. Do it in circular movements, starting from the temples, moving on to skin near the ears, lower jaw and finish off with the neck. Then, model your eye shape. Use a bronzing powder or matt nude eyeshadow. Apply the cosmetic in the crease of eyelids and outer corners of the eyes, rubbing it thoroughly. Use a matt light eyeshadow for the inner corners of the eyes to lighten up your face and make eyes look bigger. Highlight your lashes with a transparent mascara, shape the eyebrows and apply a moisturizing transparent balm on your lips. Photographic make-up is ready!