Henna is a well-known, old, natural, plant-derived dye used for dyeing eyebrows, eyelashes, hair, and in many cultures, used in the art body paint. It comes from the leaves and stems of Lawsonia alba a plant growing in Africa and Asia.
Henna is especially valued in cosmetics, due to very rare allergic reactions that may occur while using it. Moreover, it is worth remembering that the cleanest and least harmful product that can be easily found in drugstores must appear in the form of a green or brown powder. Make sure to avoid black henna because it contains strong colouring substances, sometimes even toxic.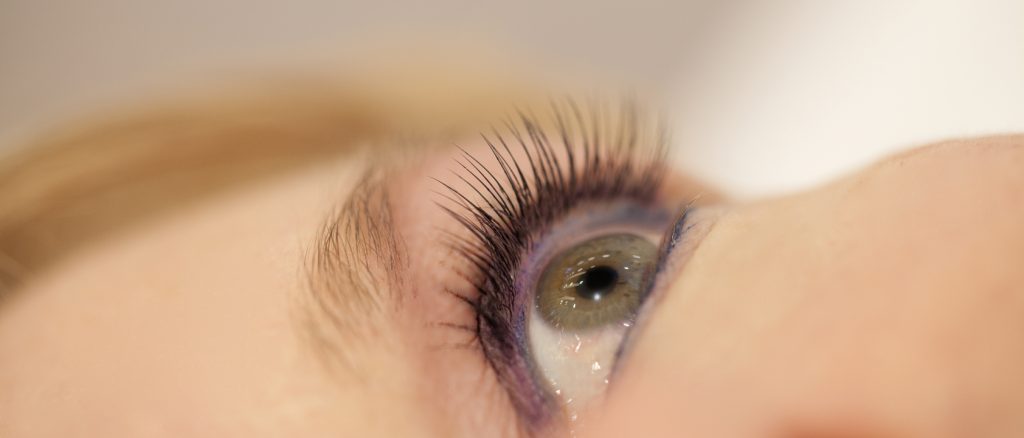 So you think you picked the best henna in the shop? In order to dye your eyelashes you will also need some hydrogen peroxide, a small container to prepare your mixture and a mascara brush (this should be a washed and dried brush from an old mascara). Do you have everything? Great, then it is time to proceed with the treatment!
Start with a very good eye make-up removal. It is very important that you clean your eyelashes thoroughly, no bits of cosmetics can stay on. Remember that oily preparations for removing make-up can also weaken the effects of henna. Which is why you should remove the oily film from the eyelashes and dry them well.
Apply a rich cream around the eye area. Thanks to this, you will avoid any discolouration in unwanted areas of your skin. What is more, it will be easier for you to simply remove any spots that may occur during the dyeing process.
Take your container prepared in advance (it does not have to be big, it can be for example, a cap of a bottle or a small glass) and mix henna with hydrogen peroxide – probably, the best thing to do is to follow the instructions on the package. It should have the consistency of a thick cream.
Now reach for the brush and apply the prepared mixture. Underneath the bottom lashes, which are problematic even during everyday make-up, not to mention during dyeing, you can put a cotton pad, not to stain the skin. Finished? Now apply henna on the upper lashes the same way you apply your mascara. You can also add some product on the top of your lashes.
Wait a little while. If you want to get a more intense effect you have to be more patient. Basically, the time when the product should be kept on your eyelashes is between 10-15 minutes.
Rinse the dye well. Do it gently, the best way to do it will be using a a cotton pad soaked in warm water. Be careful, do not to let henna get into your eyes.
That is all! Now you can enjoy the new beautiful colour of your eyelashes for about 7-10 days. If you are going on holiday, using henna will be the best idea for you.