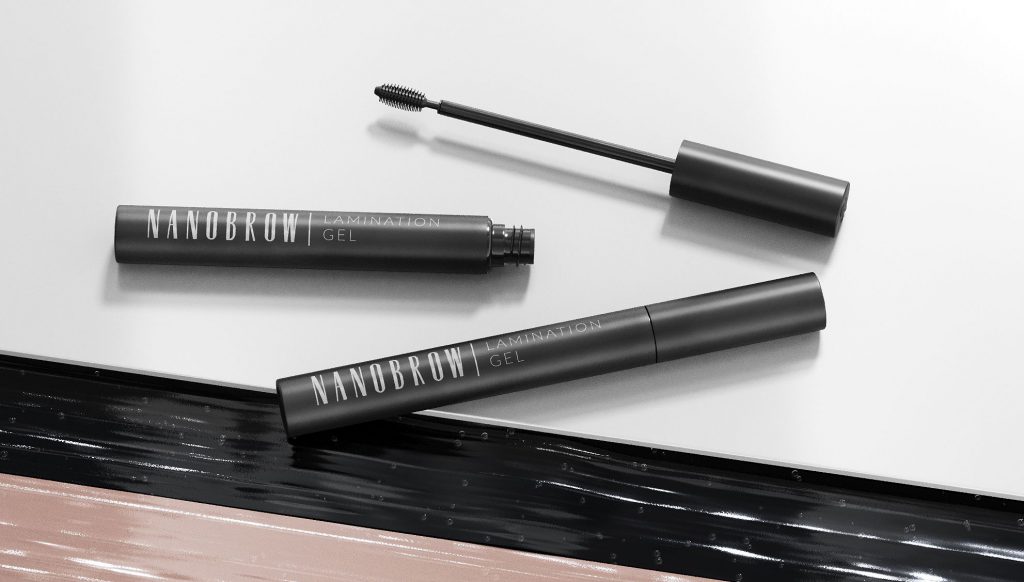 Your brows need brushing and styling but you keep struggling to make them look at least okay? Do you dream of a flawless brow make-up that's done in seconds not taking much of your precious time? What if we told you it is possible?
With eyebrow gel Nanobrow Lamination Gel, you will always be happy with your brow look. And you will save time and money you'd need to spend on costly in-salon treatments.
Perfectly arched and well taken care of brows is what you will see in the mirror after the very first use – only with the brow styling gel Nanobrow.
Desired effects
Using the eyebrow gel Nanobrow Lamination Gel, your eyebrows always look exactly the way you want them to look. They are bolder and have the most lovely shape.
The product guarantees perfectly brushed-up brows and camouflages the unwanted gaps. Your eyebrows will look thicker and more voluminous and you will be sure your make-up stays flawless without any touch-ups.
Up to 24-hour hold and quick application – sounds tempting, doesn't it? It is possible with the Nanobrow gel – every time you use it.
How to use the Nanobrow Lamination Gel?
Applying the gel is really simple and doesn't require much effort on your end.
You are just a few steps away from your dream brows:
Comb your brows.
Apply the gel onto the brows using a special spoolie as if you were applying mascara.
Start from the starting point of the brows and then focus on the end applying more gel on the tail.
Comb through the brows in the direction of hair growth, giving them the desired shape and color.
Don't apply more layers if you want to keep the brows natural and fresh.
If you happen to get the gel on the skin you will remove it easily using a Q-tip.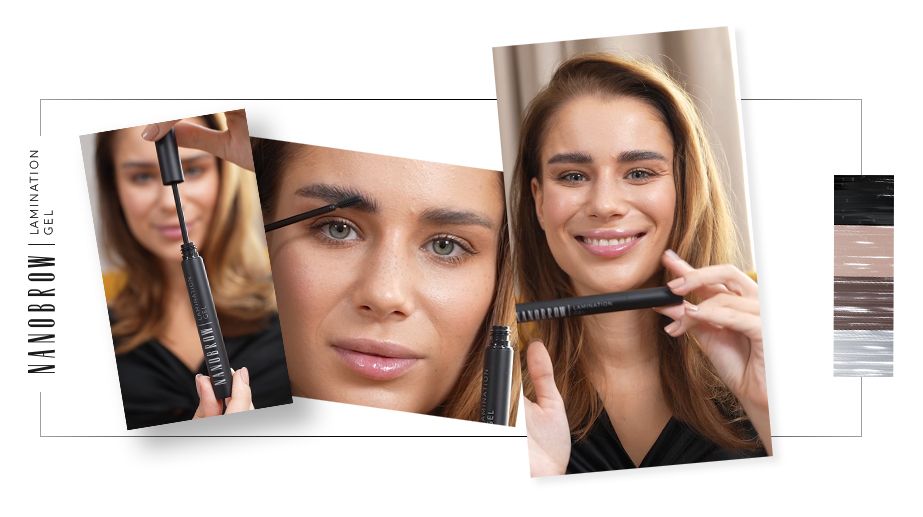 Will you get the right color for your brows?
Nanobrow Lamination Gel is available in four remarkable colors: Transparent, Beige, Brown and Black. With such a choice, you will get the perfect one for your arches for sure!
Reach out for one and get the desired brow color in less than a minute!
Nanobrow Lamination Gel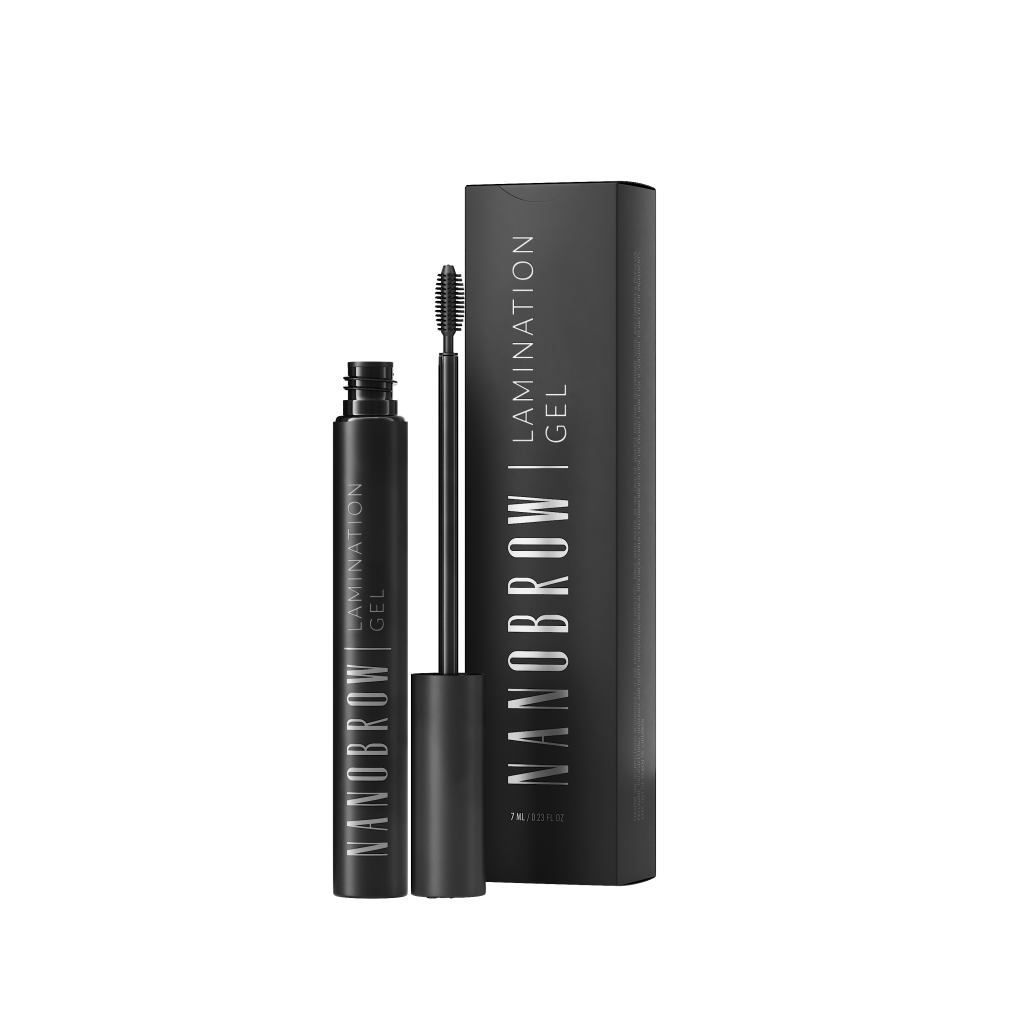 Eyebrow gel is available in shades:
Women love the brow gel by NANOBROW
Nanobrow Lamination Gel is a top choice among thousands of happy users. Soon you will become its fan too.
The product offers precise eyebrow definition, perfect texture, natural-looking results, and certainty of make-up looking flawless anytime.
The gel has been made for special women – just like you! No matter the type of your eyebrow hair, Nanobrow Lamination Gel is always the best choice.
Why is Nanobrow Lamination Gel worth choosing? Round-up of benefits
Your brows will always look like you just left the beauty salon.
You will always create the desired brow color and shape.
You will save time and money.
You will forget about the hated gaps in the brows.
You will apply brow make-up nourishing and protecting the brows at the same time.
Thanks to four lovely colors, you will get the perfect one easily.
You can use the gel with other brow products to build the effects.
You can be sure the desired effect stays all day.
Time to give it a try – go to www.nanobrow.us!