L'Oreal Paris has launched new brilliant cosmetic. It's 4 in 1 foundation, True Match Genius. Let's see what differentiate this product from others and how to perform make-up with this new cosmetic from L'Oreal Paris.
True Match from L'Oreal is well known by everyone. You probably heard of creamy foundations, spot concealer, pressed powder and blusher. Now is the time to introduce new cosmetics: highlighting powder True Match Highlight, mineral powder True Match Minerals and compact foundation True Match Genius 4 in 1. The last cosmetic is truly worth the recommendation to all the girls who value beautiful appearance and make-up done in a matter of minutes. True Match Genius 4 in 1 from L'Oreal Paris replaces make-up base, concealer, powder and foundation. It is available in four shades of beige and brown: Lien, Gold, Rose, Sand. Product has a compact packaging with the mirror. Inside you will find small sponge, which will help you with execution of the perfect make-up in a matter of just minutes.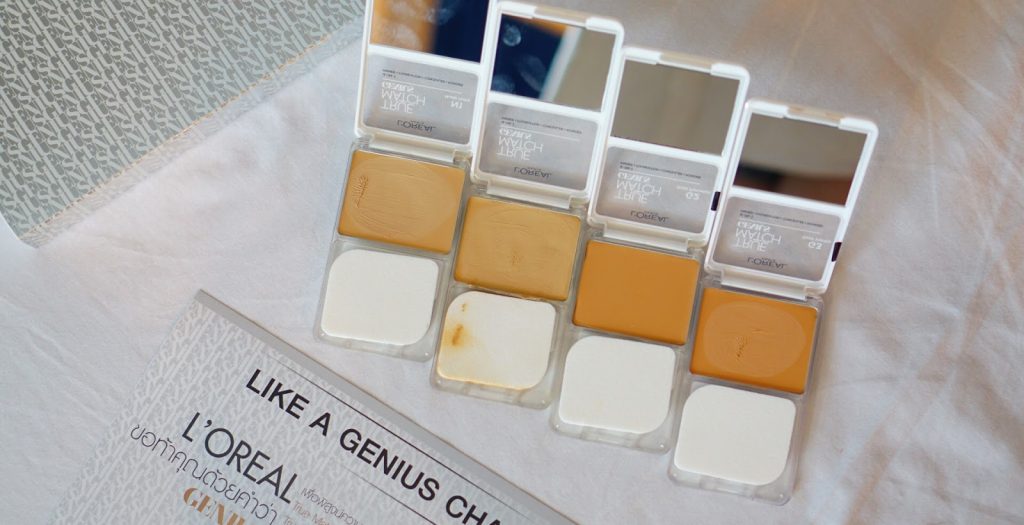 What are the properties of True Match Genius 4 in 1? The cosmetic camouflages imperfections, smoothers skin surface and makes skin complexion even. Thanks to creamy consistency, skin will be silky smooth and make-up more natural. Special ingredients take care of right moisture and additionally nourish and condition skin. Product matches every skin complexion, does not rub off or smudge. Correctly applied cosmetic provides perfect appearance throughout the day.
And how should you apply True Match Genius 4 in 1? On previously treated with toner skin, apply make-up base or moisturising cream. Wait for cosmetic to be entirely absorbed, only then proceed with application of foundation from L'Oreal Paris. Use sponge attached to the packaging. Remember to thoroughly administer product along the jaw line, hair line and near ear lobes. Preserve make-up with powder from the same line, True Match Minerals or True Match Highlight. After each application clean and dry the sponge.