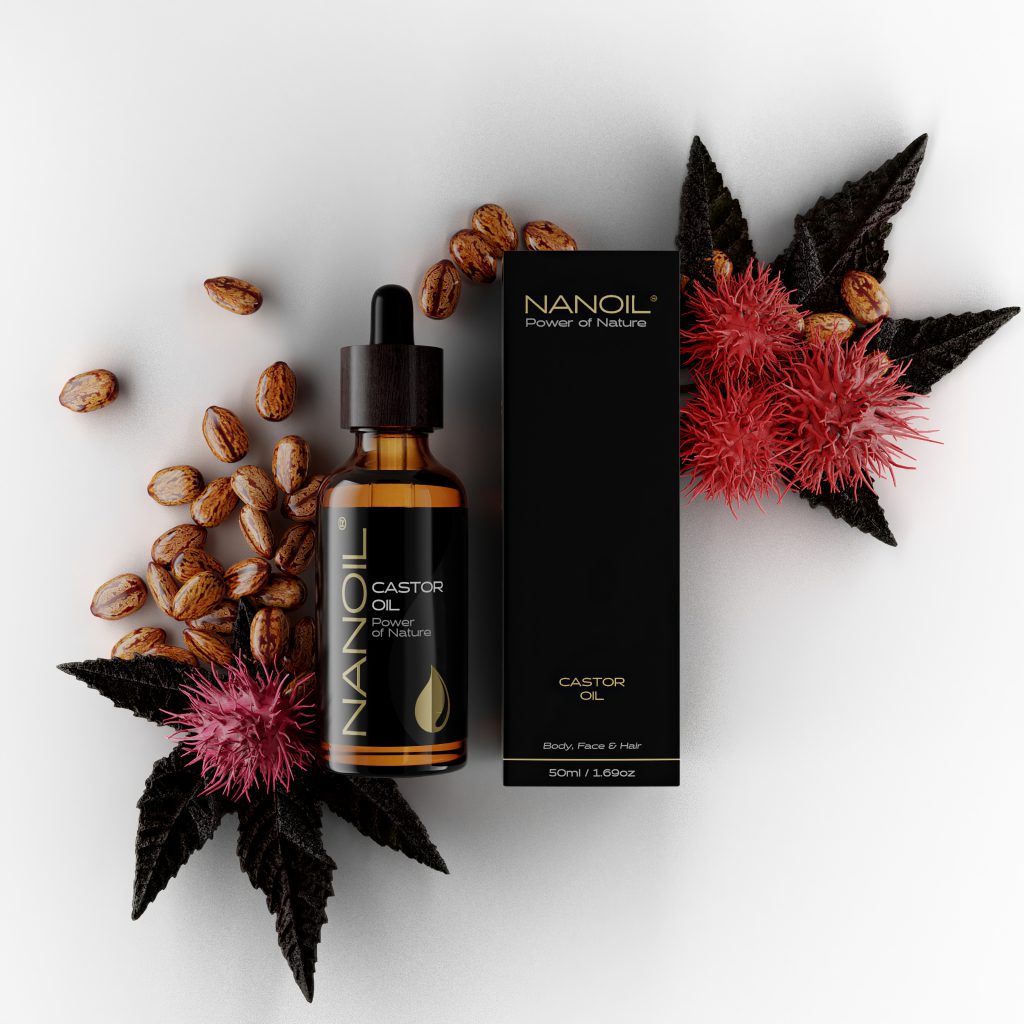 Strong nails, healthy hair, thick lashes and brows, and a firm body don't just have to be your dream anymore. Nanoil Castor Oil can replace many cosmetics at once. Used in the cosmetics industry and medicine, it is a popular ingredient in soap, conditioners, creams, and masks. Its uses are unlimited and totally up to you. Find out how it works.
Nanoil Castor Oil. Beauty in every drop
This cold-pressed castor oil is extracted from an exotic-looking castor bean plant. The cosmetic has been known and used from ancient times. It is the most popular cosmetic oil, which is continuously growing in popularity.
Wyświetl ten post na Instagramie
What makes it so unique? Compared to other oils, it is much thicker and rich in various nutrients, such as omega acids, vitamins, and minerals. It is 100% natural and organic, so it doesn't contain any synthetic dyes, alcohol, or parabens. It is slightly yellow and fragrance-free. It is also certified by Ecocert, a quality mark awarded only to the highest quality cosmetics.
The luxurious 50 ml bottle ensures the product will stay with you for a long time even with everyday use. You can combine it with other oils, add it to moisturisers and lotions to boost their effects, use it as a serum for dry ends, or as a remedy for damaged hands and nails. Use it to reduce inflammation in acne-prone skin, or to cleanse your face with oils. Nanoil Castor Oil controls the function of the sebaceous glands, leaving the skin looking fresh and radiant. It's irreplaceable for the scalp oil treatment, it combats skin problems, oiliness, and excessive hair loss. It strengthens the follicles and reduces the appearance of cellulite and stretch marks.
Nanoil Castor Oil – properties
Its versatile uses made it so popular among thousands of women around the world. It is also used by professionals who value the highest quality products.
Satisfied consumers praise the oil as it:
has cleansing properties,
has antifungal and antibacterial properties,
speeds up wound healing,
promotes the growth of hair, brows, and lashes,
lubricates and deeply moisturizes,
rebuilds the protective skin barrier,
is a natural sunscreen.
Nanoil Castor Oil can be added to nourishing, moisturizing baths, used for an anti-cellulite body massage, or facial cleansing. Use it as a face and neck serum, a natural conditioner for brows, lashes, and nails, or a natural product to reduce inflammation. It provides long-lasting hydration and nourishment even to extremely dry skin.
Where to buy Nanoil Castor Oil?
It's available at every online drugstore and from nanoil.us, where you can get the fastest home delivery and discover other cosmetics of the brand that can enrich your daily skin care routine. Don't hesitate and order your perfect beauty set today!