Most women have their favourite hair salon or know the best hairdresser in the city. But what about girls who haven't found their favourite hairstylist yet? There are some valuable tips for them. Check if they will help you.
Every woman who takes care of her hair follows several golden rules while choosing a hair salon: opinion, experience, schedule, decor, quality of cosmetics, atmosphere and prices. These are the factors which decide about the salon that we choose to visit. While making an appointment, you firstly check out the opinions about the salon. If your friends talk about the salon positively and praise the hairdressers who work there, you can feel free to make an appointment. Search for information on the Internet as well. The experience of the people working in the salon is also crucial when choosing a salon. Check if the hairdressers possess diplomas, if they have taken part in trainings and how many competitions they have won. If the salon is almost fully booked, you can be sure that it's a good one.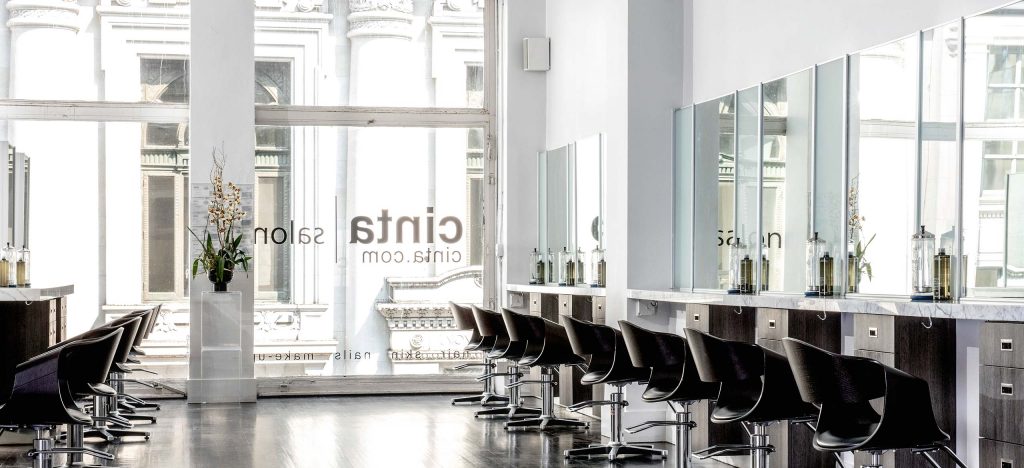 Pay attention to the salon's décor. All the rooms should be clean, neat and modern. Equipment (hairstyling tools, furniture, sanitary equipment) should be operable. When you enter some salons, you might have an impression the time stopped in the 90s. Damaged floor coverings, furniture, old photographs of woman and men presenting out-of-date hairstyles. At last, when you sit in the chair, you must feel comfortable and know you're in good hands. The quality of the cosmetics also tell a lot about the salon's reputation. Products must be safe even for most sensitive hair and scalp. They should contain active and natural ingredients and can't trigger irritatios.
For some people also the atmosphere is important. It's really positive if the hairdressers give tips about hair care as it is valuable advice which will come in useful to each of us. A conscientious worker of a salon should devote as much attention to our hair as it really needs. The prices also decide about the quality of the salon. The higher the prices, the higher the quality of the salon. The cost of one treatment may cover: washing the scalp, hair colouring, conditioning and massage.