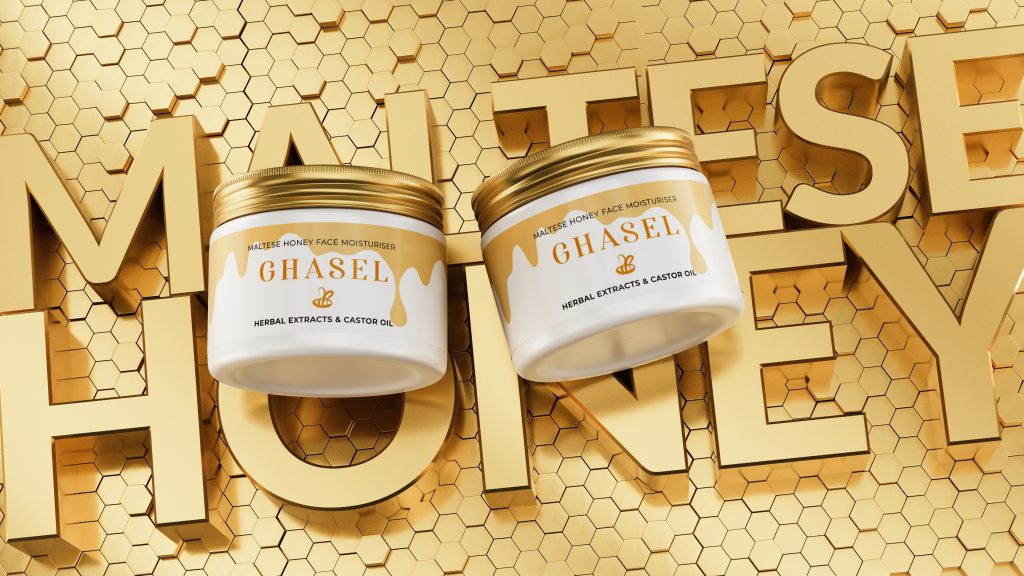 A Natural Face Cream? Discover Ghasel Maltese Honey Face Moisturiser!
It's rich in essential vitamins, minerals and micro and macro elements and provides the skin with the best active ingredients. Ghasel Maltese Honey Face Moisturiser has a velvety and light texture, natural fragrance and color. It doesn't contain any pore-clogging ingredients like silicones, parabens, dyes and preservatives.
How to use it? Simply apply a layer of the cream evenly on the cleansed skin of the face and neck. You can notice the effects after the first application – the skin feels moisturized, fresh and soft.
Ghasel face cream makes every day YOUR DAY! Let it take care of your skin so you can enjoy a beautiful and healthy complexion every day.
Discover the unique formula of Ghasel natural face cream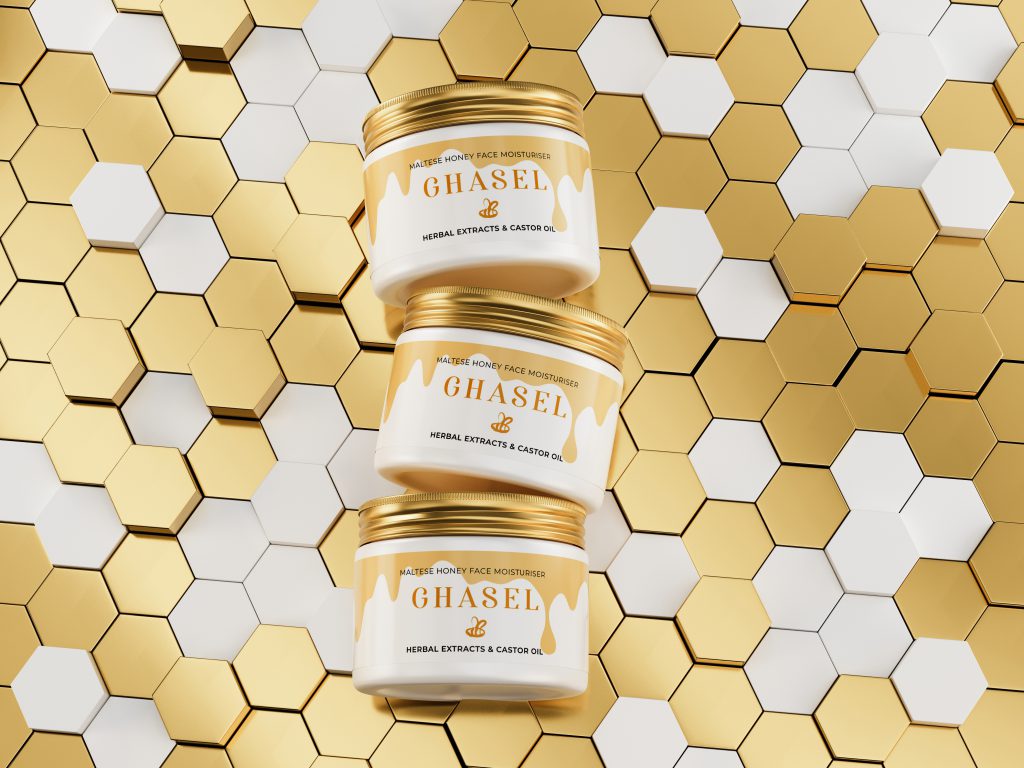 Maltese thyme honey is the base of Ghasel cosmetics. This unique ingredient is full of beneficial ingredients. It contains a higher concentration of vitamin C than any other honey! It allows it to effectively and comprehensively condition the skin and support its regenerative processes. Shea butter creates a "shield" on the surface of the skin, which protects it from negative environmental factors. Vegetable glycerin is a light humectant, which forms a film on the surface of the skin, preventing moisture loss. It effectively softens, moisturizes and protects the skin. Castor oil instantly soothes dry areas and patchy skin. It leaves the skin feeling soft and smooth. This is thanks to castor oil's biocompatibility and sebum-like structure. Green tea and caffeine are responsible for the stimulating and detoxifying properties of Ghasel Face Moisturiser. They oxygenate and energize tired skin. They help get rid of puffiness and dark circles. Sage perfectly cleanses, tones and normalizes oily skin and has a soothing effect on inflammation and irritation.
Directions for use: Apply a small amount of the cream to a cleansed face and massage in circular motions.
Is Ghasel Maltese Honey Face Moisturiser good for my skin?
Ghasel's face moisturiser is formulated to suit all skin types – from oily to dry. It is safe for problematic skin, struggling with acne or AD. The cream contains no artificial ingredients, parabens, preservatives, silicones or dyes. It doesn't overburden the skin and doesn't clog pores. The revolutionary formula conditions skin of all ages. Ghasel face moisturiser is suitable for daily use, both day and night.
Ghasel Maltese Honey Face Moisturiser – INCI ingredients
Aqua, Butyrospermum Parkii Butter Extract, Honey, Cetearyl Alcohol, Stearic Acids, Glycerin, Ricinus Communis Seed Oil, Palmitic Acids, Caffeine, Cetearyl Glucoside, Alcohol, Parfum, Pyridoxine Hcl, Myristic Acids, Camellia Sinensis Leaf Extract, Salvia Officinalis Leaf Extract, Glucose, Tocopheryl Acetate
Learn more about the product: www.ghasel.mt.
---