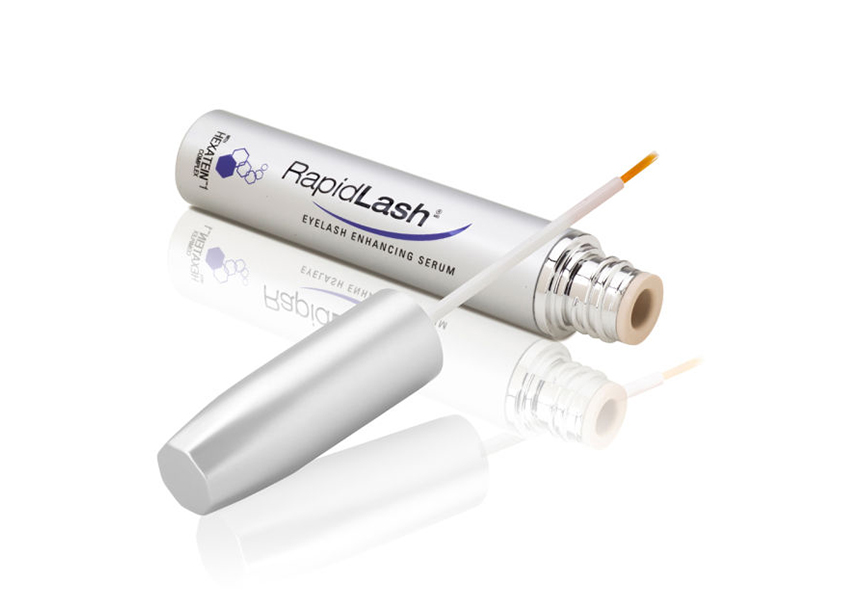 Rapidlash eyelash conditioner is a product enclosed in a bottle with a capacity of 3 ml. The package is metal, but the lightweight and prone to bending. It has a matte, silver colour and looks neat.
Rapidlash eyelash conditioner has a brush in the form of an eyeliner. It is quite stiff and thick, it takes a large amount of product.
A bottle of Rapidlash eyelash conditioner is enough for about 4 months of use. After this time, first, subtle effects of lengthening and darkening of eyelashes will be noticeable. To fully complete the treatment, you need about 10-12 weeks (depending on the initial state and condition of your eyelashes). The main task of Rapidlash eyelash conditioner is to regenerate and enhance their growth. After the required time of treatment, it is recommended to use it every day for some time, to maintain the effect of longer and nicely curled lashes.
Rapidlash conditioner is also suitable for the care of eyebrows. Thanks to a regular use, after a few months, they will become darker and nourished.
Rapidlash eyelash conditioner / notes:
Packaging -

6/10

Effectiveness -

6/10

Efficiency -

5.9/10

Use -

7.4/10

Price -

6.6/10

Eyebrow treatment -

5/10